IT TAKES
SPEED TO RUN
SO LET´S GO
They´re so close to nothing... And so far from it all. A Comedy.
"That must be the pizza man!"
(Copy of the first ever poster from Tumblewine Films!)

Clips and rarities about a group of people living in downtown Toronto.
They have more than enough time to kill, but they don`t know what to do about it...
At the end they deside to head for the sunset...


Cast
Jerry Getty, Fiona Highet, Jason Wodlinger,
Peter Ivaskiv, Dan McMahon, Stephen Markle,
Anu Yadav, Noel W. Barnett,
Mark Scott, C. Grace Kary, Biki Bal & Jill MacGillivray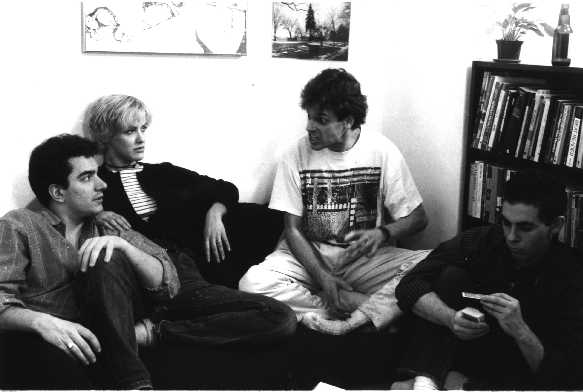 Crew
writer, director, producer & editor:
Gunnar Knutsen

director of photography:
Noel W. Barnett

camera assistant:
Biki Bal

sound recordist:
Stephen Markle

boom operator:
Jill MacGillivray

sound mix:
Toby Armitt and Gunnar Knutsen

original music
Geoff McRae
+
"Something´s Wrong/Nevermind"
Adobe Walls





Film Data
Fiction, 18 min., 16mm, 1:1,33, B/Wh, optical sound, mono, english dialogue, 1993-94
Also available on VHS


Cinema Premiere
Oslo: January 27., 1995 - 2 week run, own screening.


Previous Festival Screenings
The Norwegian Short Film Festival Norway (1994)
Nova 93 Norway (1993)
Ryerson Film Fest Canada (1993)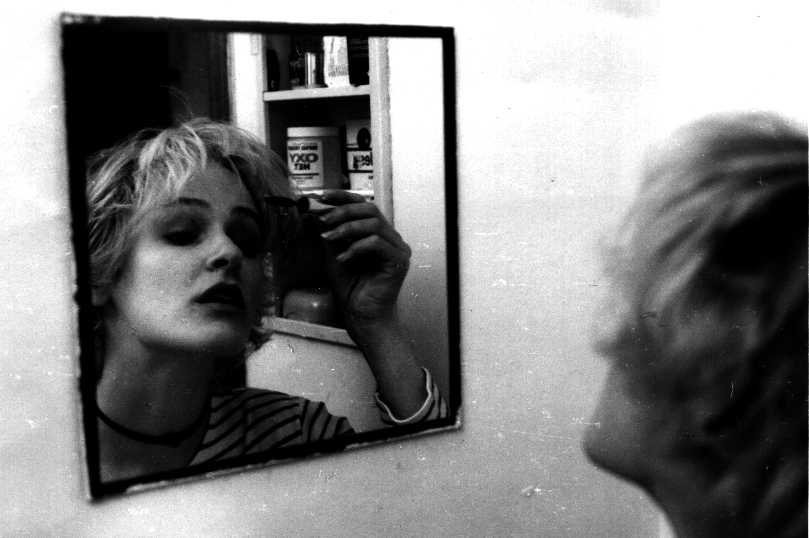 Getting ready to face the men...