GOOD MEDICINE
KUR FOR ALT
Gudmund is in trouble, but someone is lurking in the shadows carrying good medicine...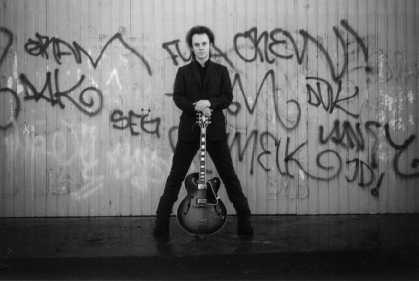 "You´re the only artist I know who can sing "I love you" three times in a row, and still sound as if you mean it."
Marlon Brando is in town,
Lee Clayton is in a plastic bag,
while Gudmund is at the bar...

What don´t you believe?
Cast
(in order of appearance)
Erik Haram, Gudmund Fjermestad,
Ida Lykken Ghosh, Espen Græsdal,
Jan Langlo, Kristin Winsents
&
Noel W. Barnett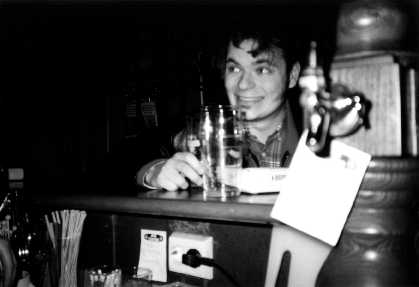 Gudmund needs one more drink...


Crew
writers, directors & producers
Noel W. Barnett & Gunnar Knutsen

cinematographer
Noel W. Barnett

editors
Noel W. Barnett & Dan Sadler

lab
Geoff Bottomley
Ryerson Polytechnic University

original music:
Brian Armstrong
Film Data
Fiction, 16mm, 8 min., 1:1,33, B/Wh, optical sound, mono, Norwegian & English dialogue, 1995
Co-producer: Pioneer Filmworks Company, Canada
Also available on Beta SP and VHS


Previous Festival Screenings
Peer Plexis Alternativ. Bergen Short Film Festival Bergen, Norway (1998)
Minimalen Short Film Festival Trondheim, Norway (1996)
Best of Norwegian Short Film Festival Kortfilmfest at Rockefeller in Oslo, Norway (1995)
The Norwegian Short Film Festival Grimstad Norway (1995)