C O W B O Y
C A C T U S
An urban story about modern relations.

Click on picture!

At the borderline between
a room and a city somewhere up North,
a small cactus will face destiny
on a windowsill far from the ''ol' West''.

A minimalistic journey through the
rise and fall of a birthday party.

Cast
(in order of appearance)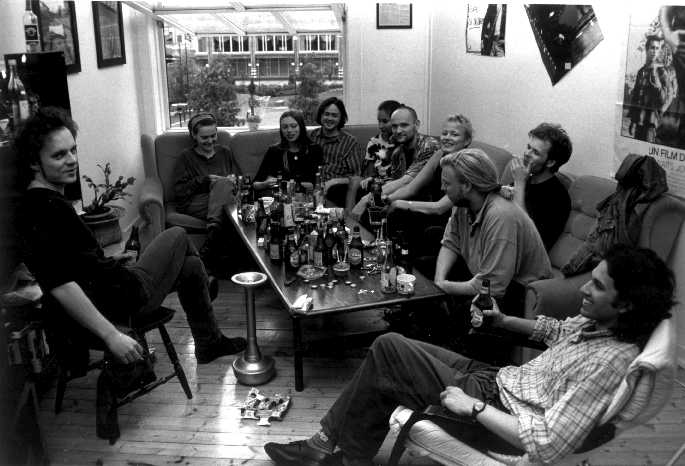 Marianne Rønnevig, Espen Græsdal, Frode Grytten,
Kai Priddy, Ida Lykken Ghosh, Gudmund Fjermestad,
Hilde Maisey, Arun Ghosh, Rune van Leeuwen,
Hege Sjølie, Liss-T. Hagh, Marcus Pister, Erik Kirkman
and
Mette Wahl.


Crew
writer, director & producer:
Gunnar Knutsen
photographer:
Anders Winsvold
editors, sound & mix:
Jon Endre Mørk and Gunnar Knutsen
stills:
Hilde Maisey

original music
Brian McFarlane


(he now records as bgm!)
and
Sverm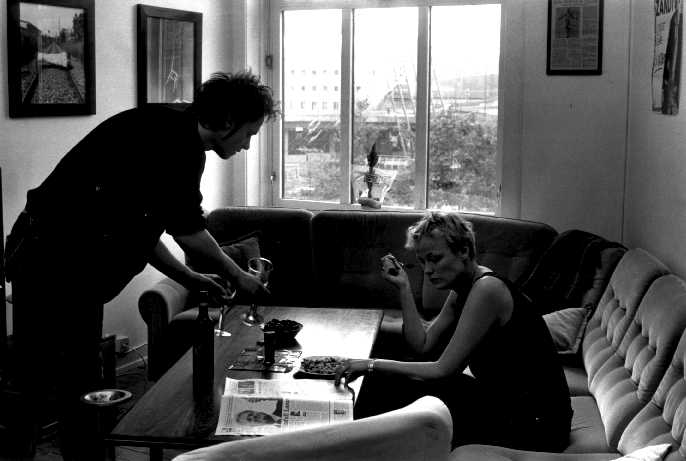 Film Data
35mm, 5 1/2 min., Dolby SR stereo, WS 1:1, 66, no dialogue, Black & White, 1997
Also available on DigiBeta and VHS

IT IS ALSO AVAILABLE IN THE ARCHIVES OF




Cinema Premiere
Oslo: August 8, 1997 (Fronting "Boca a Boca")

Cinema distribution in Norway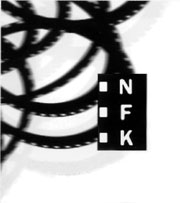 Please check the listings of your local film club for more details.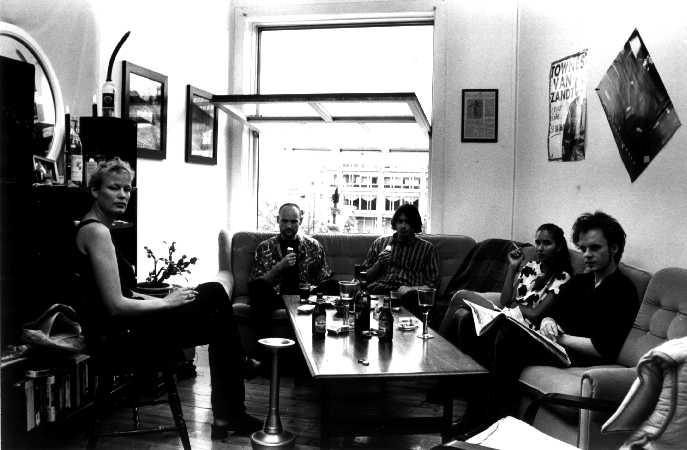 Festival Screenings


Galleri Elvetun, Norway (2001)

Capalbio Cinema 5 Italy (1998)
Minimalen Short Film Festival Norway (1998)
Peer Plexis Alterativ. Bergen Short Film Festival Norway (1998)

Antalya Golden Orange International Short Film Festival Turkey (1997)
The Norwegian Film Festival Norway (1997)
The Norwegian Short Film Festival Norway (1997)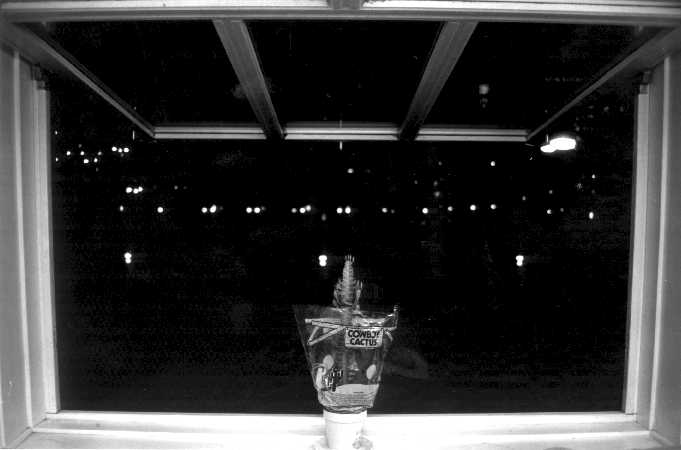 Lonely at the border...