TUMBLEWINEFILMS was founded in Toronto, Canada on March 22, 1993, the same month it takes SPEED TO RUN so let's go was completed. Since then, seven additional films have been released: Good Medicine/Kur For Alt (1995, co-producer: Pioneer Filmworks Company in Canada), Table of Contents (1996), Cowboy Cactus (1997), People Like Me Like People Like Me (1998),
parAnoid polAroid mAn (2000) and now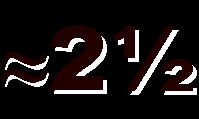 + Jack the Sex Tripper (2001).

All films (93-00) have, so far, screened at the Norwegian Short Film Festival in Grimstad where also a video production,
King Kow (1997) has been fronted (it opened the festival in '97!). This film goes under the Betago' - 100% Artificial Flavour
banner which was sort of a video subsidiary of TUMBLEWINEFILMS (we love video now! Nothing artificial about it!).
People Like Me Like People Like Me (a film with almost no dialogue) won the Best Screenplay Award at the festival in 1998!!!

parAnoid polAroid mAn had its world premiere at Gamla in Oslo on March 4th 2000
(at the Los Plantronics CD release-party for Mariachi Death Surf).
It won the Best Film Award at Minimalen Short Film Festival later same month.
Table of Contents collected a 1st. runner-up Honorary Mention at this Norwegian festival back in '96!

The films have also received recognition from other national and international film festivals, ordinary cinema releases,
TV and video distributions + +.

2001
The new Soria Moria Festivalen 2001 commercial was distributed to 20 screens in the Oslo-cinemas in Feb./March 2001...
(the first ever 35mm commercial from TUMBLEWINEFILMS. Maybe more in the future??? Who cares!)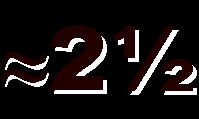 had world premiere at the TUMBLEWINEFILMSCOLLECTION showcase at Galleri Elvetun in Sykkylven, Norway on March 9, 2001.

The new rock-video for Los Plantronics, Jack the Sex Tripper, premiered at Gamla on March 17, 2001.
There will be more films this year!!! Plenty!!!
( Psst: The next film will be shot on a brand new camera in Fredrikstad! Very soon...)
...
TUMBLEWINEFILMS is a registered company based in Oslo, Norway (see address below).
Need design anyone??? Check out the new TUMBLEWINEDESIGN page...

Please see details for each title in the FILMS section.