THE
LOS PLANTRONICS
RELEASE PARTY
AT
GAMLA IN OSLO
SATURDAY, MARCH 17, 2001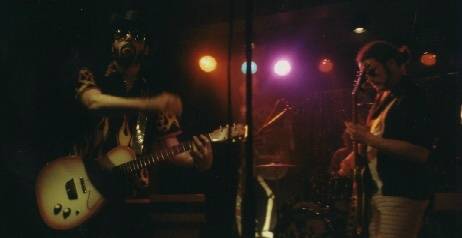 (launching their biggest success, the new 'Columbian Necktie - Mexican Rumble')

Yes, finally it is here, the new CD and glorious Gatefold LP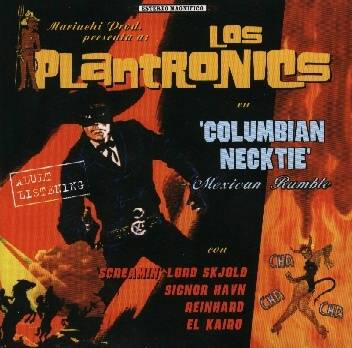 !!!

The evening at Gamla got started by the Danish openers
THE DEFECTORS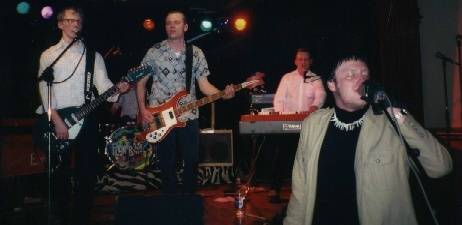 who brought along their LP 'let me...' + giving a great show...
much more about them here...

Then the character below rolled out the video projector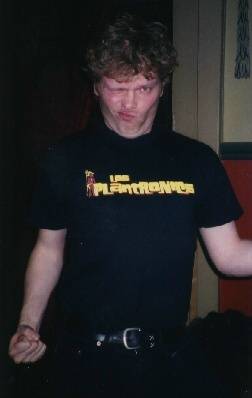 ...giving a fab screening of the new epic video extravaganza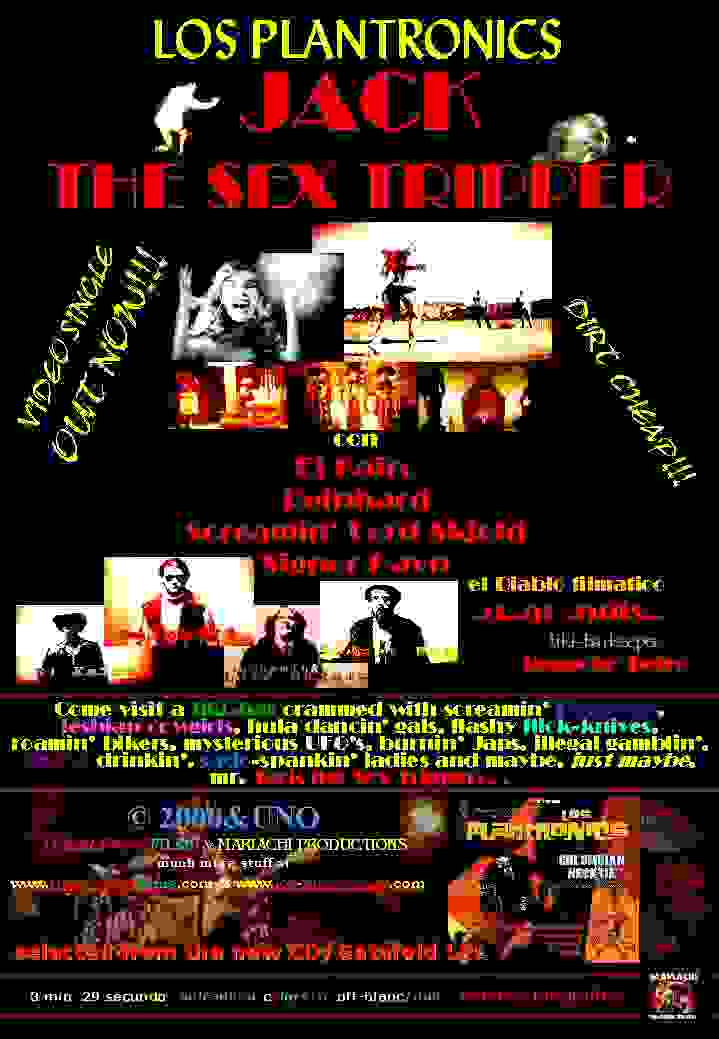 Tx to the large crowd for the overwhelming response!!!
(the video sales sky-rocketed!)

Then the biggest act of the evening
LOS PLANTRONICS
entered the stage...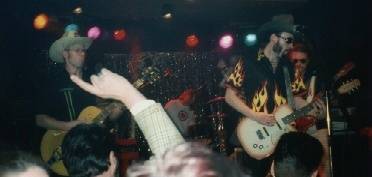 instantly grabbing and holding the audience in awe troughout the excellent show...



(Mexican rumble - indeed)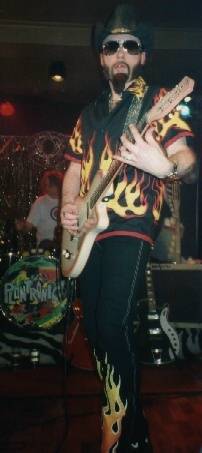 (leader of the pack...)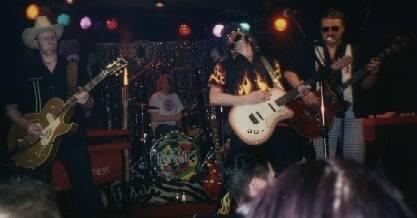 (Beatnick Bandoleros!)

* * *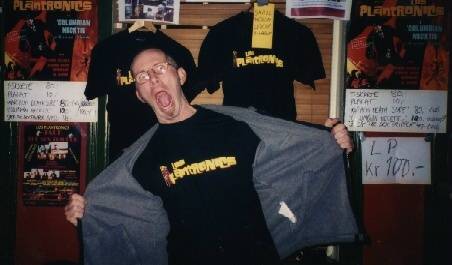 Before, during and after the show the huge
Los Plantronics
effects shop had opening hours
Here's El Kairo putting in his share behind the counter...

* * *
Some other pix from the evening...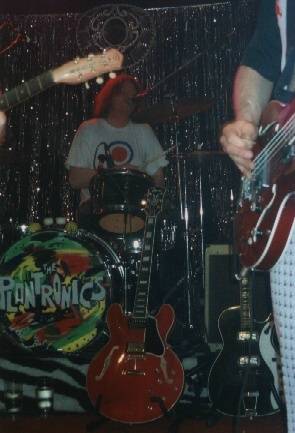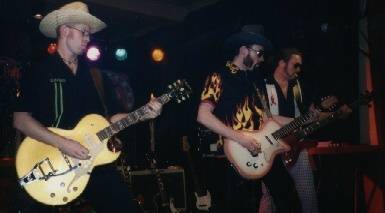 (Goldfingers)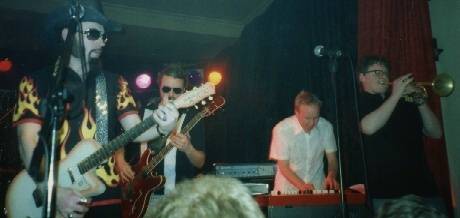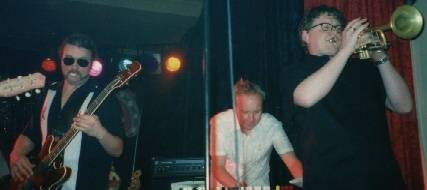 (Los superbo guest stars - Mariachi rumble and roll)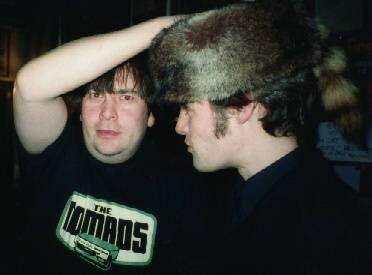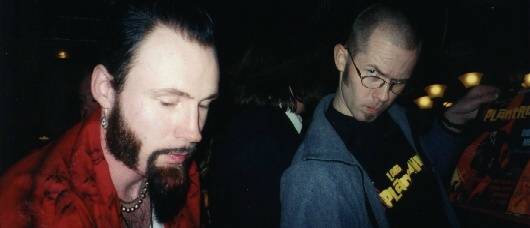 (To the left: Jostein the concert boss and Herjulv the distributor Tuba Records boss)
(To the right: Signor Havn & El Kairo checking out the grand shop selections)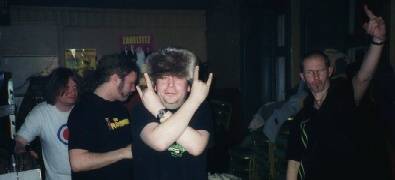 (The conclusion...)

* * *

Well...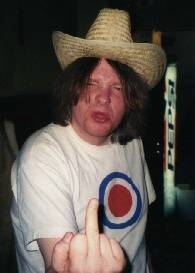 ...you should have been there!

Hope to see you next time around too...
(yes, there were girls there too, plenty, blame the camera man)